Pest Control Houston
Earthwise Termite and Pest is a family owned and operated business servicing the North Houston area including Tomball, Spring, The Woodlands, Magnolia, Conroe and Cypress. Dedicated to customer service and quality driven results at your home or office. The personal relationship that's been built over the years with our customers is priceless. Hard work, honesty, integrity and a strong work ethic has proven successful and seperates us from our competition.
How impressed I was with this company !!
" I had just had a baby and had a toddler who had walked through and been attacked by a pile of fire ants. I didn't want just any exterminating company to come out. I was looking for a child friendly solution. When I called Earthwise Termite and Pest I wasn't expecting to talk to an extremely polite and friendly owner. Ralph explained to me just how safe his solutions were and he even explained to me IN DETAIL everything he was going to do to get rid of my ant problem. He wasn't trying to get every penny out of me like most companies would. Instead he was looking for the best and most accurate solution to my problem. I can't tell you how IMPRESSED I was with this company and 5 stars doesn't do much justice. I will not go to anyone else. I am highly amazed at how great this company is. I have recommended this company to many of my friends with children and elders. (And that is saying a lot because I do not recommend many people.) You will be impressed with the friendliness of this company and will get to meet someone who is true to their word as well as EXTREMELY passionate about what they do."
Why Earthwise Termite and Pest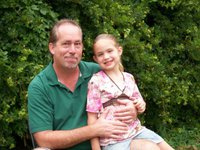 Hours, address and locations
Earthwise Termite and Pest
20331 Cook Rd., Tomball Tx. 77377
(281) 777.1120
Monday through Friday 8:00 a.m. - 5:00 p.m.
Saturdays 10:00 a.m. - 2:00 p.m.
Incoming calls taken until 9:00 p.m. every night
sales@earthwisepest.com
We serve the following areas: